Generate success in your loyalty, service, and conquest portfolios through a combination of
turnkey predictive analytics, proactive marketing,
and
dedicated consultative services.
Click here to learn how
Mastermind helps you find quality leads, grow retention & expand your portfolio.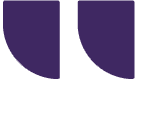 Mastermind's integration with Reynolds and Reynolds has been incredible. We started using service arrival notifications right away, so now we actually know in real time when a customer is visiting the drive. It's been so effective that we even made a sale within the first day of going live."
– Denis Carey, General Manager, Audi Freehold
SELL MORE CARS EVERY MONTH
Learn how Mastermind works and why the combination of data, marketing and white-glove service helps our dealer partners win repeatedly.