Pre-book Your 2022 NADA Show Demo to Receive a

$200 Amazon eGift Card and Two Months FREE

Las Vegas

•

March 11-13

•

Booth #1541W
Fill out this form to pre-book your Mastermind demo at NADA by March 10th to receive a $200 Amazon eGift card* and be eligible for TWO MONTHS FREE** of Mastermind.
Not attending the show this year? No problem! Book and complete a Mastermind demo between January 3rd – March 31st, 2022 and you'll still be eligible for a $200 Amazon eGift Card* and be able to take advantage of our two months free NADA offer.**
Break New Records in 2022 with Mastermind
Mastermind is an automated sales and marketing platform that empowers dealers to acquire inventory and close more deals by predicting who is ready to sell or buy, and communicating to them with proactive marketing.
With Mastermind, you get:
An Inventory Acquisition Strategy:

Target customers who are the most likely to trade in their current car to your store

Communication at Scale:

With over 103k variations, we personalize campaigns to each consumer's pain points

Prioritization of Who's in Market:

An incredibly accurate Behavior Prediction Score® ranks leads on a scale of 0-100

An Easy-to-Use Interface:

Empower your team to make confident outreach with talk tracks that help load their lips

Dedicated Support:

Our Dealer Relations team is on-site to support you on a 30-45 day cycle
See What Our Dealer Partners Have to Say About Mastermind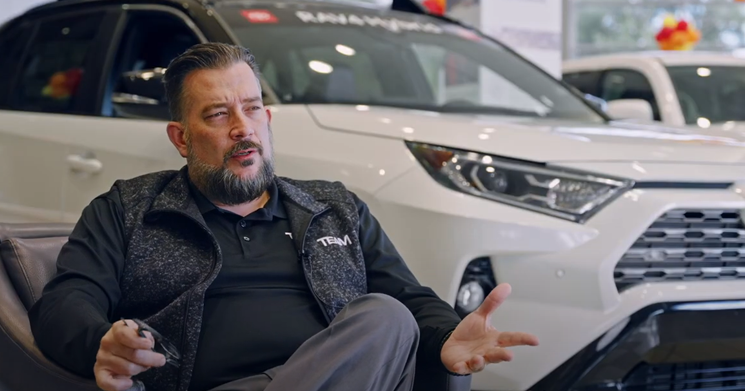 *$200 Amazon eGift card will be dispersed upon completion of an in-store, virtual, or onsite NADA demo that has taken place between 1/3/2022 - 3/31/2022.
**The "Two Months Free" promotion is available to the first 50 dealers to sign up and is subject to special terms, including but not limited to a six-month minimum contract and specific launch timing. For additional details, please discuss terms with your Business Development Manager.

Request your Mastermind demo today

for the best deal of the year.